So, a bit more thank 18 months ago, I started a new adventure. After a few flights with a friend of mine in a Robin DR400 and Jodel aircrafts, I enlisted in a local flight club at the Lognes airfield (LFPL), and started a Pilot Private License training. A PPL is an international flight license for non commercial operations. Associated with a qualification like the SEP (Single Engine Piston), it enables you to fly basically anywhere in the world (or at least anywhere where French is spoken by the air traffic controllers) with passengers, under Visual Flight Rules (VFR).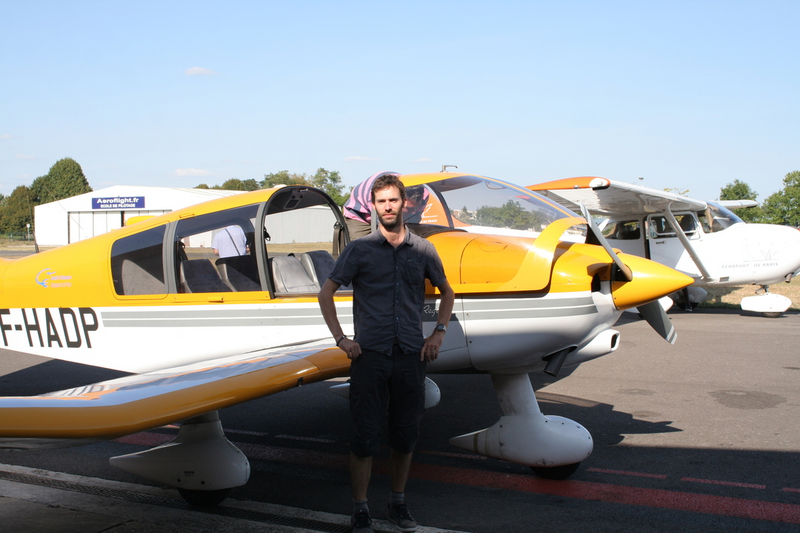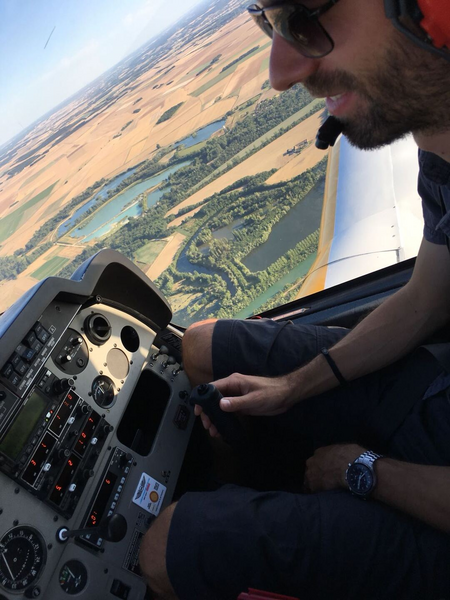 A bit like with cars, training has two parts, theoretical and practical, both validated in a test. You don't have to pass the theoretical test before starting the practical training, and it's actually recommended to do both in parallel, especially since nowadays most of the theoretical training is done online (you still have to do 10h of in-person courses before taking the test).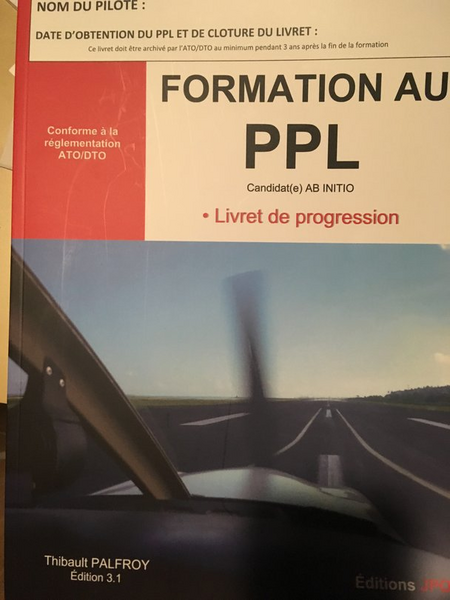 So in March 2019 I started both trainings. Theoretical training is divided in various domains, like regulations, flight mechanics, meteorology, human factors etc. and you can obviously train in parallel. Practical is more sequential and starts with basic flight training (turns, climbs, descents), then take-off, then landing configuration, then landing itself. All of that obviously with a flight instructor sitting next to you (you're on the left seat but the FI is the "pilot in command"). You then start doing circuit patterns, meaning you take off, do a circuit around the airfield, then land on the runway you just took off. Usually you actually don't do a complete landing but rather touch and go, and do it again in order to have more and more landing training.

Once you know how to take-off, do a pattern and land when everything is OK, you start practicing (still with your flight instructor aboard) various failures: especially engine failures at take off, but also flaps failure and stuff like that, all that while still doing patterns and practicing landings. At one point, the flight instructor deems you ready: he exits the plane, and you start your first solo flight: engine tests, take off, one pattern, landing.

For me practical training was done in an Aquila AT-01/A210, which is a small 2-seater. It's really light (it can actually be used as an ultralight), empty weight is a bit above 500kg and max weight is 750. It doesn't go really fast (it cruises at around 100 knots, 185 km/h) but it's nice to fly. As it's really lightweight the wind really shakes it though and it can be a bit hard to land because it really glides very well (with a lift-to-drag ratio at 14). I tried to fly a lot in the beginning, so the basic flight training was done in about 6 months and 23 flight hours. At that point my instructor stepped out of the plane and I did my first solo flight. Everything actually went just fine, because we did repeat a lot before that, so it wasn't even that scary. I guess I will remember my whole life, as people said, but it was pretty uneventful, although the controller did scold me a little because when taxiing back to the parking I misunderstood the instructions and didn't stop where asked (no runway incursion though).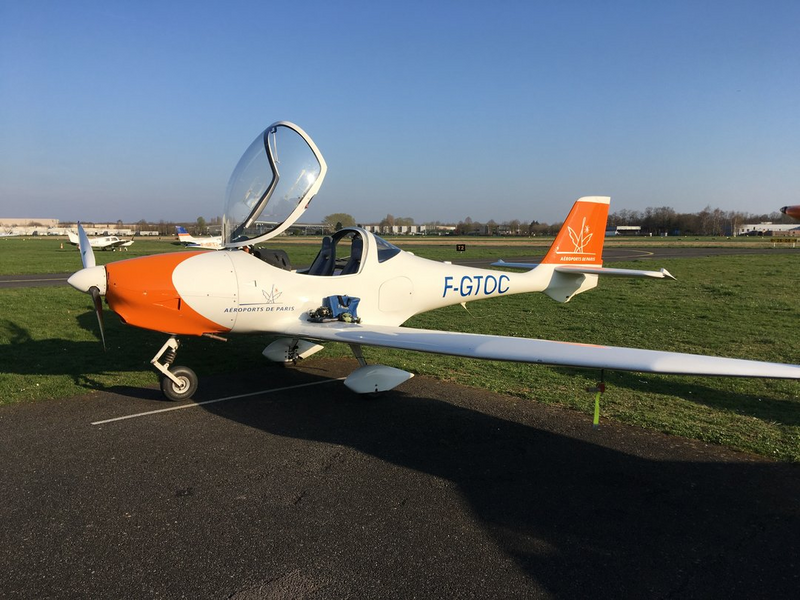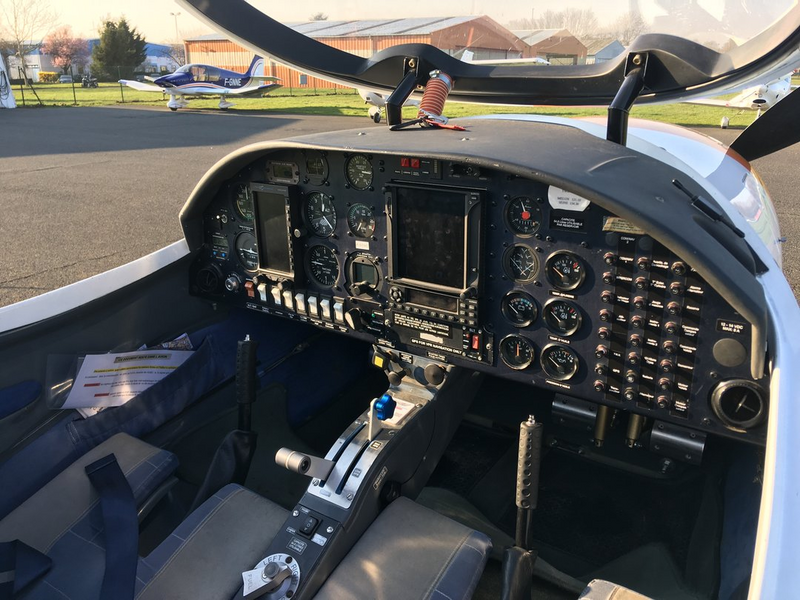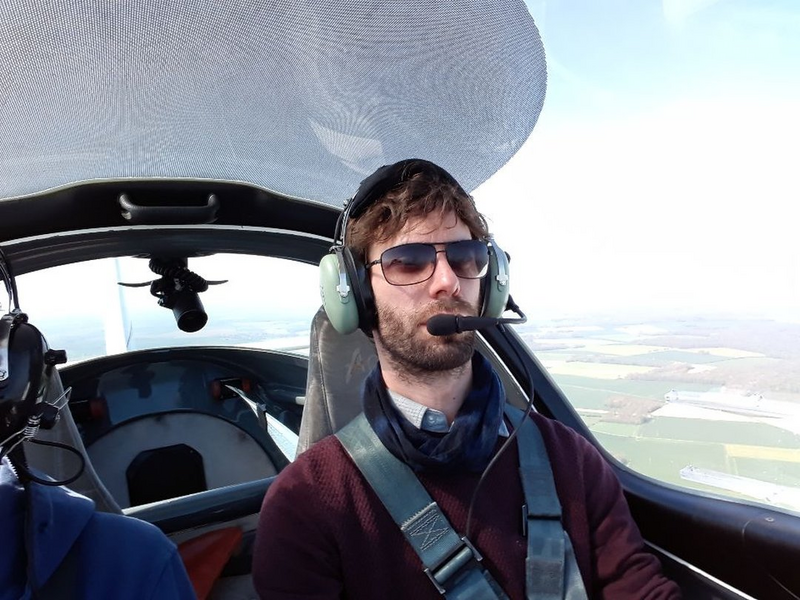 After the first solo flight, you keep practicing patterns and solo flights every once in a while, and start doing cross-country flights: you're not restricted to the local airfields (LFPL, LFAI, LFPK) but start planning trips to more remote airports, about 30-40 minutes away (for me it was Moret/LFPU, Troyes/LFQB, Pontoise/LFPT). Cross country flights requires you to plan the route (draw it on the map, and write a navigation log so you know what to do when in flight), but also check the weather, relevant information, especially NOTAMs - Notice To Air Men (I hope someone rename those Notice to Air Crews at one point), estimate the fuel needed etc. For me, flight preparation time was between once and twice the flight time. Early flight preparation is completed on the day by last-minute checks, especially for weather. During the briefing (with the flight instructor at first, but for the test with the flight examiner and later with yourself) you check in turn every bit of information to decide if you're GO or not for the flight. As a lot of things in aviation, safety is really paramount here.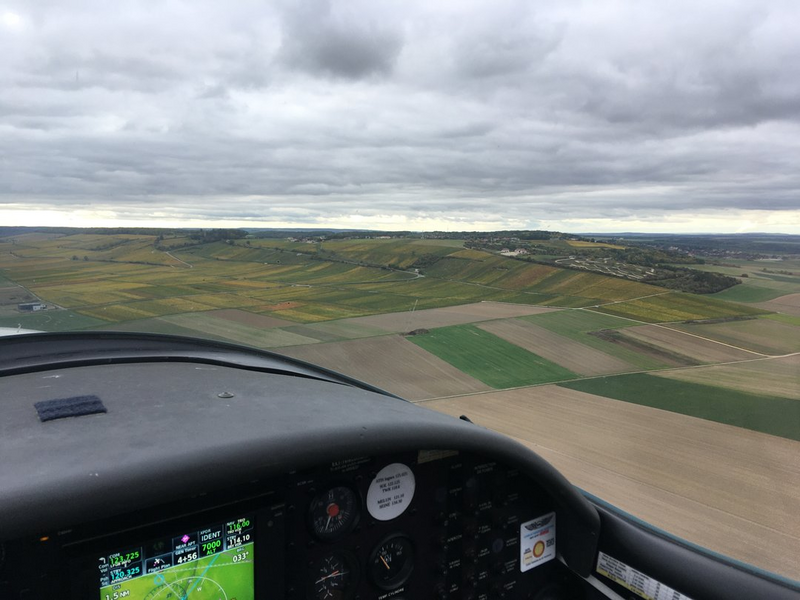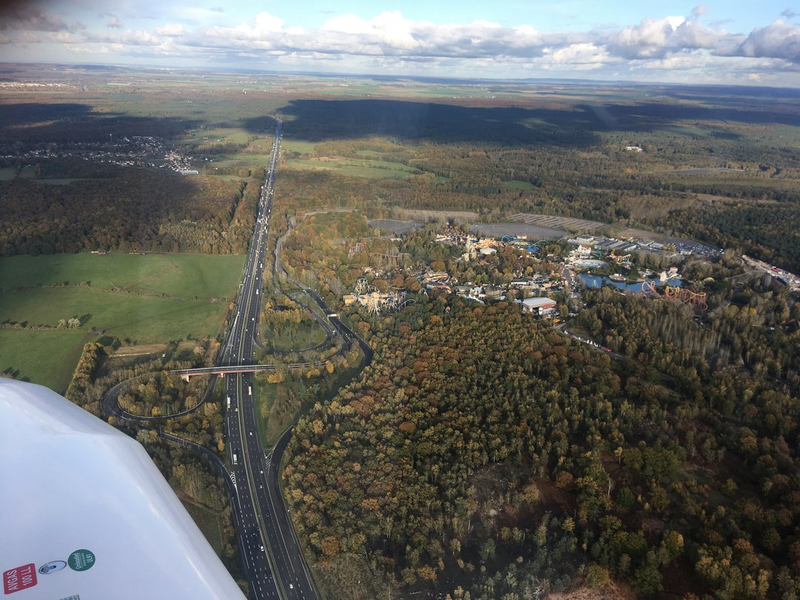 Once you've practiced cross country flight a bit, you start learning what to do in case of failures during a non-local flights, for example an engine failure in a middle of nowhere, when you have to chose a proper field to land, or a radio failure. And again when you're ready for it (and in case of my local club, once you pass your theoretical exam) you go for cross-country solo flights (of the 10h of solo flight required for taking the test, 5h should be done in cross-country flights). I went again to Troyes (LFQB), then Dijon-Darois (LFGI) and did a three-legs flight to Chalons-Ecury (LFQK) and Pont sur Yonne (LFGO).

And just after that, when I was starting to feel ready for the test, COVID-19 lockdown happened, grounding everyone for a few months. Even after it was over, I felt a bit rusty and had to take some more training. I finally took the test in the beginning of summer, but the first attempt wasn't good enough: I was really stressed, and maybe not completely ready actually. So a bit more training during summer, and finally in September I took the final test part, which was successful this time.

After some paperwork, a new, shiny, Pilot Private License arrived at my door.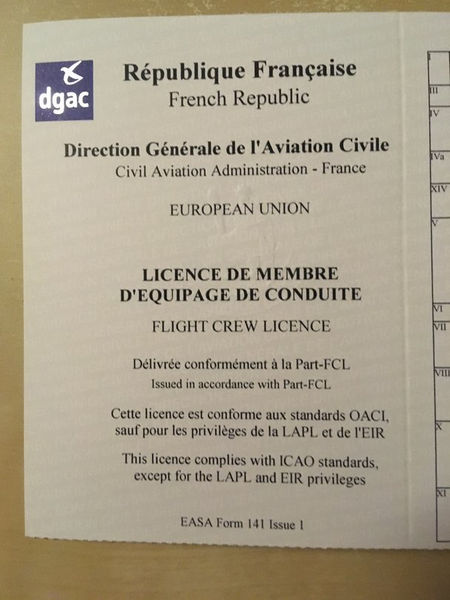 And now that I can fly basically when I want, the autumn is finally here with bad weather all day long, so actually planning real flights is a bit tricky. For now I'm still flying solo on familiar trips, but at some point I should be able to bring a passenger with me (on the Aquila) and at some point migrate to a four-seaters like the DR400, ubiquitous in France.